Game Of Thrones Inspired Sangeet
Valar Morghulis!
With season 7 releasing in a few days, we had to upload this GOT themed Sangeet ( or should we call it the dance of the dragons?) which also happens to be the first of its kind !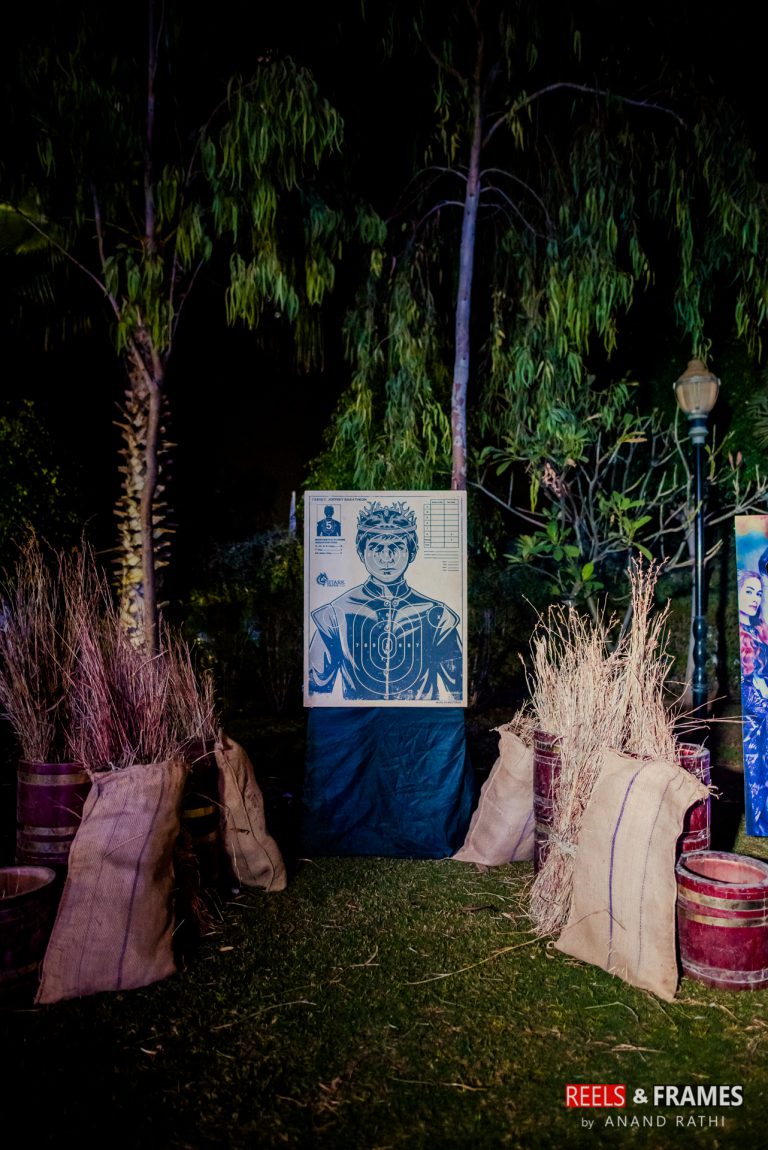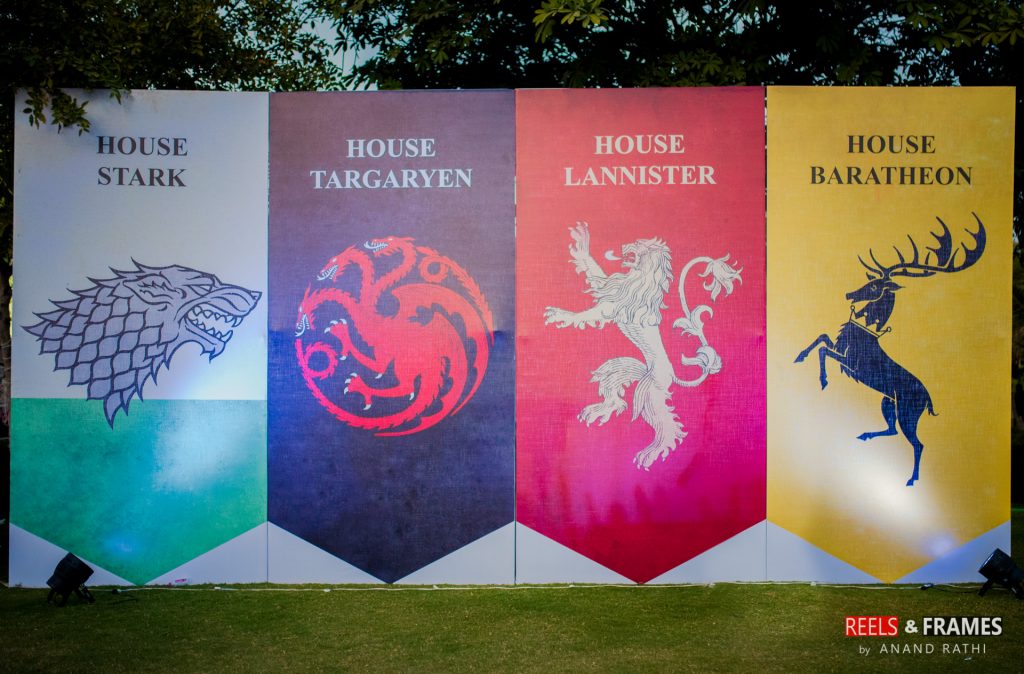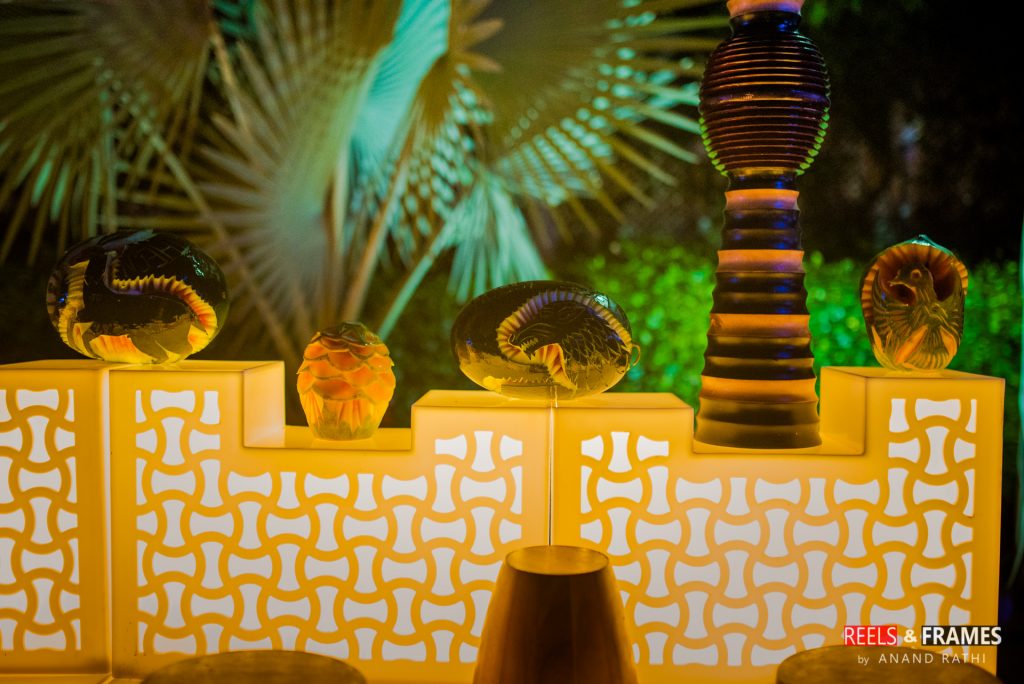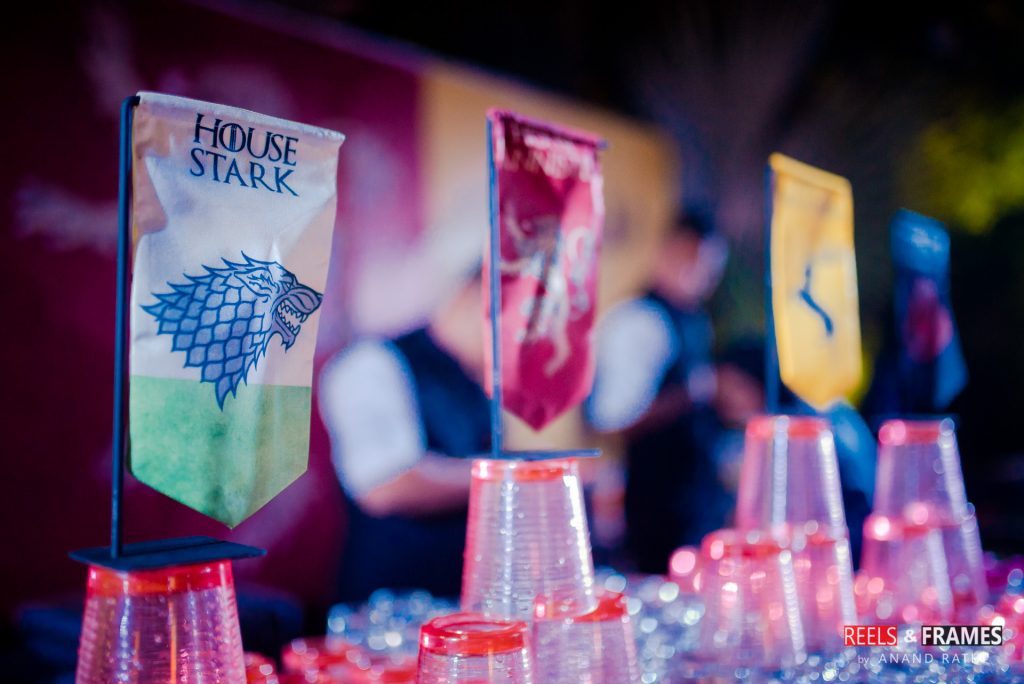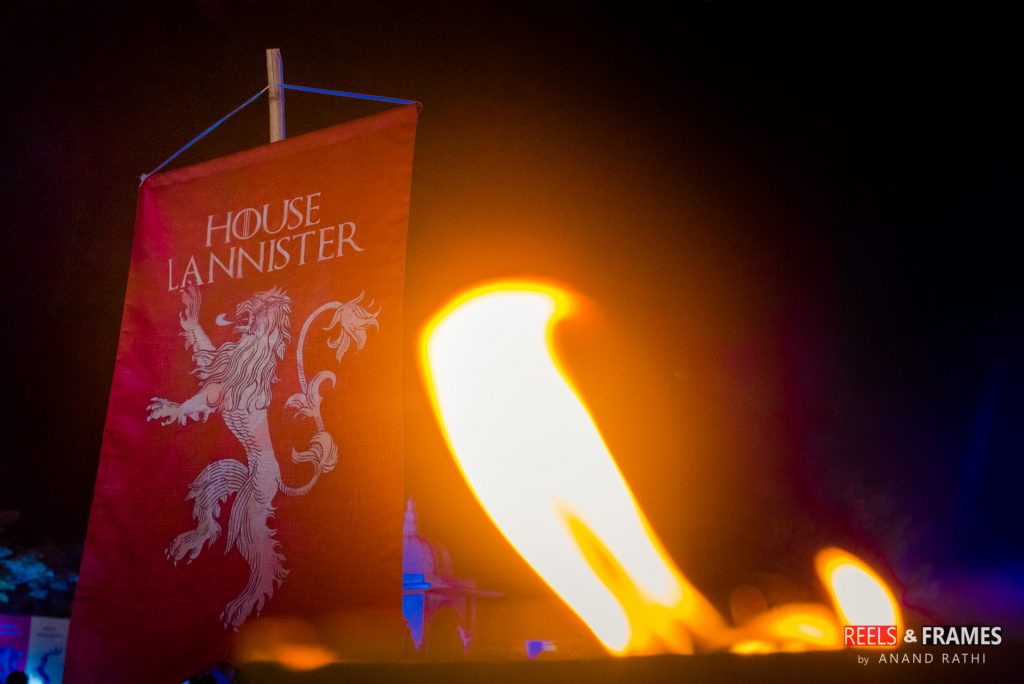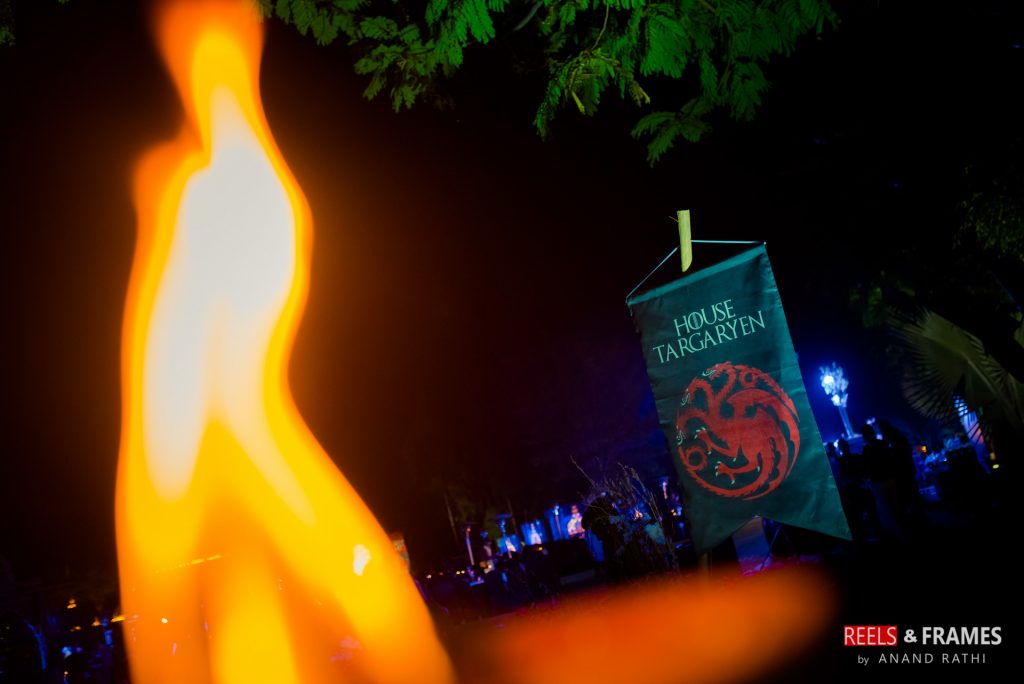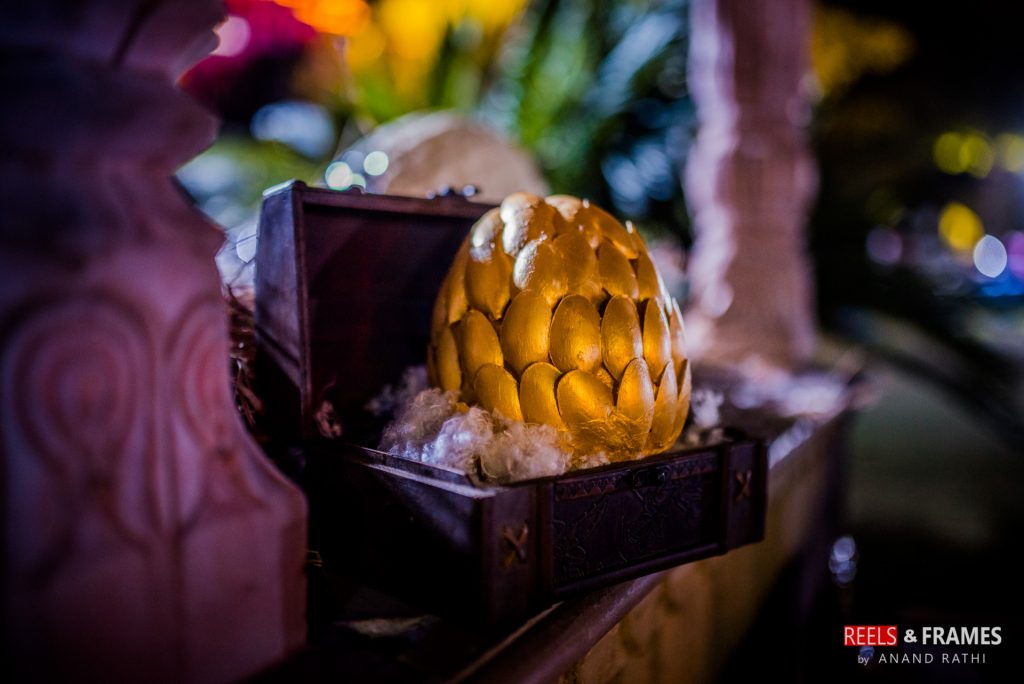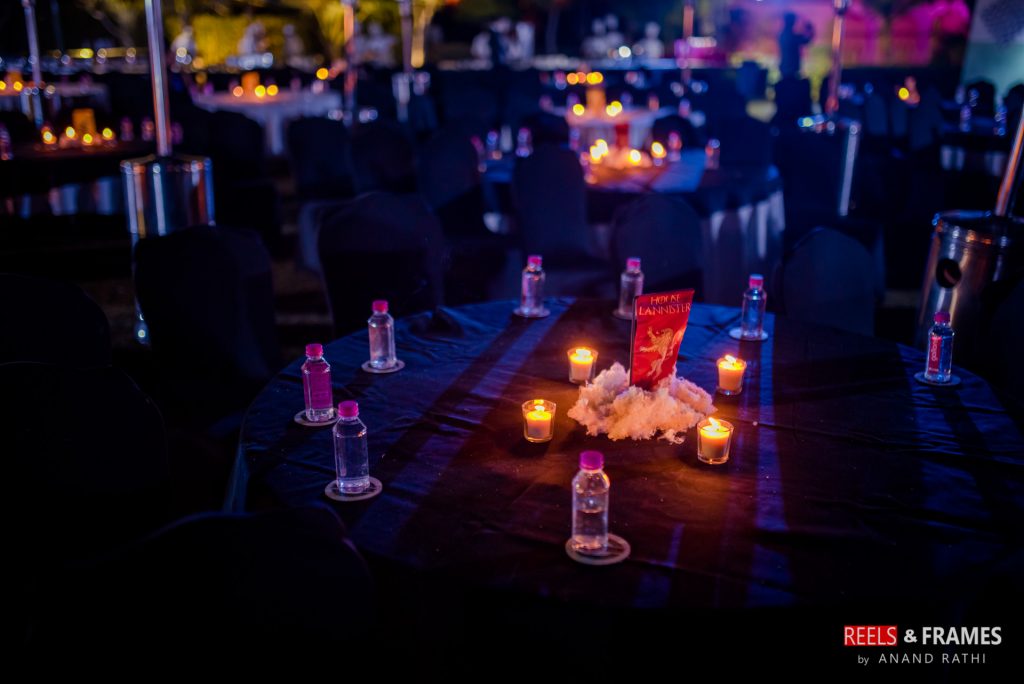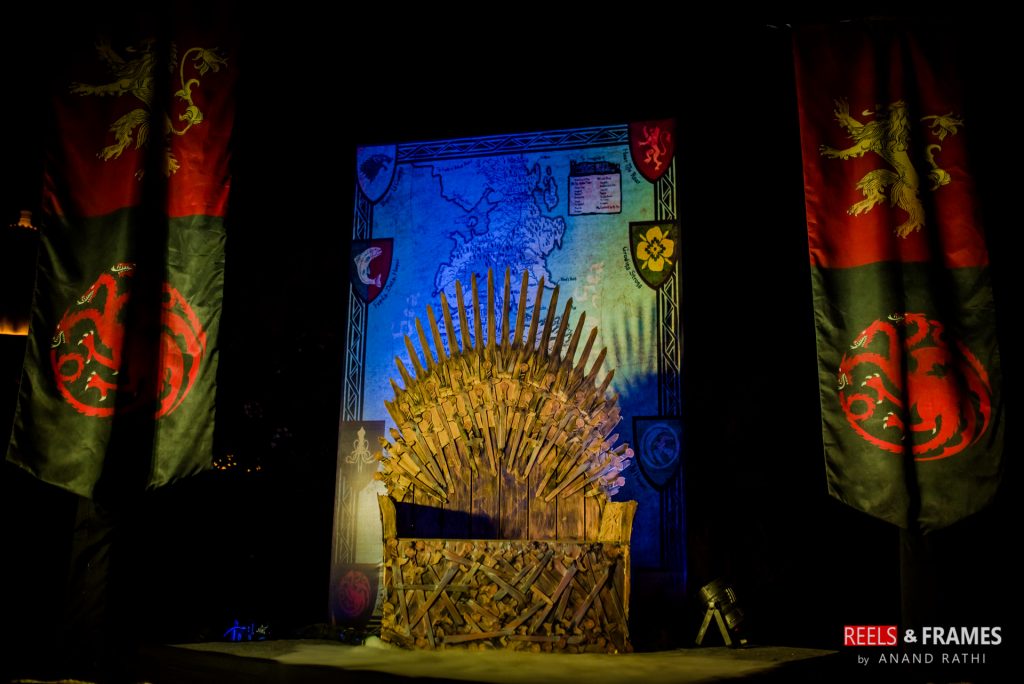 We spoke to Shaurya – The groom and the Mastermind behind this plan and here's what he had to say 🙂
Q. When did you think of doing the GOT themed sangeet, has it always been in your mind?
A: GOT got me the moment I started watching the first episode and ever since, I've been hooked on. I absolutely love the show and have watched all seasons twice. In September 2016, four months before the wedding, our families started planning our wedding and agreed on having different themes for different events. Selecting the GOT theme was in a way, an epiphany because it was my first thought, as a random-off-the-head funny suggestion, as a joke, and then I fell in love with the idea. I first thought of it for the wedding and the very next thought of "The Red Wedding" got me to choose it for the Cocktail / Sangeet.
Q. It was your own brainchild, were you confident about its execution ? How difficult was it since it was the first time in India that a GOT theme was set up on that level
A: At first, it was difficult getting my parents to visualize it, considering that the average age group of GOT watchers in India is 18 to 29 years. After they left the ball in my court, I had to convince my friends that it wasn't a joke and they didn't believe me till the time they got our wedding invitations. I was confident in coming up with something decent, given my passion for the show but it turned out to be much better than hoped for, thanks to the weeks of ideation, effort and execution put in by us and the confidence and support that my parents lent to me. I was trying to be as creative as possible but also had to keep in mind that it was doable and practical. We had to strike the right balance between Game of Thrones and a Punjabi family's Sangeet & Cocktail to ensure that everyone enjoyed the evening.
Q. What did you like most in the whole set up?
A. Honestly, the stage with the Iron Throne and house sigils was the best thing that we created and that too from scratch. It was made over a week in Mumbai and then taken to Udaipur by a lorry. It remains a prized possession 🙂
Also, the 'Longclaw' sword that I carried along with me was massive and beautiful. Of course, there are so many parts of the setup such as the Dragon Eggs which I got made from Mumbai, Fruits with GOT sigils etched onto them and the 18 feet tall sigils we put up, the 30 kilos of cotton that we strew on the grass to give the feel of snow (Winter is here). Another thing I will remember from the night is our entrance with our closest friends & family holding up swords which gave us the feeling of walking through a tunnel while a few men and women guided us with flaming torches & sigils and the 'Winds of Winter' track from GOT played in the background. Yes! A lot of drama but my Mom convinced me into her plan.
Q. Who designed the clothing you and Sanjna wore that night? 
A. Both Sanjna's and my outfits were designed personally by Nikhil of Shantanu & Nikhil. We had a good chat with him at the S&N Defence Colony store in Delhi. Fortunately, he happens to be a GOT fan himself and I can proudly say that Nikhil and I designed my one-of-a-kind GOT outfit together. In fact, my parents decided to have GOT-esque outfits.
Q. Is Sanjna also a big fan of GOT?
A. Yes we both are. The second time I watched GOT was with her and we both are eagerly awaiting Season 7.
Q. Have you read the book as well? Favorite character?
A. I'm very happy with the show and as far as I've read and heard, HBO is coming up with four spinoffs of Game of Thrones. So I doubt I'm ever going to get to reading the books. I do however watch GOT theory & related videos on YouTube which tell you about things in the book which we don't get to watch on the show – so that's that.
My favourite character has definitely got to be Tyrion (Lannister). The three to follow would be Arya Stark, Ser Davos and Jaime Lannister.
Valar Dohaeris!
Event Planners – F5 Weddings
Venue – Radisson Blu, Udaipur
Designers – Shantanu & Nikhil
Written By – Dhiraj Sanil